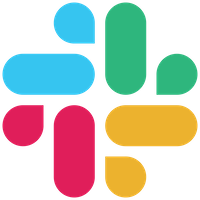 Get Started
Requirements
1. Visitor Queue Pro Account
2. Slack Account
Categories
Overview
Visitor Queue is an advanced B2B lead generation software that identifies the name, contact details and user data of the businesses that visit your website. One of the most popular features amongst our early adopters was email notifications of the leads in their account. To deliver notifications more effectively and efficiently we decided to offer Slack notifications as well. Slack is quickly becoming an app that is at the heart of successful organizations across the globe. Use our Slack integration to receive new Visitor Queue leads directly in your Slack channels!
How to Integrate Slack with Visitor Queue
If you already have a Visitor Queue account, sign in here. If you are new to Visitor Queue, you can sign up in minutes to get started.
Once you sign in or sign up, you'll be able to see your Visitor Queue dashboard. In the top right corner, click your account name to access a drop-down menu. Click the "Settings" option from that drop-down menu.
When on the settings page, you'll be able to see tabs for different settings - select the "Integrations" tab.
When in the "Integrations" tab, you will now see a card with the Slack logo and button underneath that reads "Connect" - select that button.
You will now be taken to the Visitor Queue app in Slack to give authorization. On this page, you will have to pick the channel or direct message that you want Visitor Queue leads sent to.
Once you have selected your channel or direct message, click the button at the bottom to authorize.
You're done! Now when you visit a lead record, under the integrations tab, you'll be able to manually send individual leads from Visitor Queue to Slack. Additionally, you will receive regular notifications of the number of new leads in your account.
Testimonials
Heather Howland, Vice President of Marketing - Castle
"Got it set up in less than five minutes and was able to gain quick visibility into what companies were visiting our website. Love the slack integration - also very easy to set up. User interface is laid out well making it easy for all of my users to understand. Shows which pages visitors went to so that our sales reps have more context about the company who visited our site in terms of what they are interested in."
Rachael Coyle, Digital Specialist in SEO and Webpage Design - DCC Marketing
"Visitor Queue is an affordable platform for identifying companies through site traffic. The plans are subscription-based with no contract, and the platform provides additional lead information such as key contacts. They integrate with LinkedIn which is an important part of our B2B marketing strategy. The software is continually improving with new features being added."
Susan Malik, President - Clear Insight
"It is important for us to know when someone has visited our site. We need to follow up right away, so the hourly updates are very helpful. The customer service we have received has been excellent and we are finding value right away with this service."
Renea Hanks, President - Solid Solutions Today
"Now I know who is coming to my site thanks to Visitor Queue. I use Google for almost everything therefore the importance of the immediate integration with Google Analytics is required for me. It is super easy to understand. Email alerts are received letting me know someone visited my site. This helps me to take action immediately."
Kerry Holmes, Business Development and Marketing Manager - Keypak
"You know who is visiting your website on a daily basis, what they looked at and for how long. Best of all their contact information is almost always included so you can reach out and close the sale!"
Bruno Musolino, Managing Partner - SQ2C Analytics
"We have dramatically improved the leads generated from our webpage. Our website is institutional and product-oriented rather than e-commerce so there aren't many options for the customer to interact with us. Our business is B2B so it a really good tool to bring us opportunities by being the company names and what products (and for how long) they checked on our website."
Whittfield Holmes, Senior Web Developer - CodeMyBrand
"The trial is very helpful and there's next to no learning curve. My experience with the software was pleasant. Honestly, I wish I had more traffic to test with. I'd love to see the data used to create insights and trends with some visualizations. I recommend trying VQ if anyone in mining company data from "anonymous" traffic."
Arnaldo Masiglat Jr., Product Operations Manager - Demand Science
"Visitor Queue gave us an excellent number of leads with very minimal setup. All they needed was the Google Analytics ID and we were immediately on board! Results immediately showed up and exploring its dashboard was just a matter of getting familiar with its various powerful features. We knew when the lead visited, where they came from, how many pages were viewed, how long they were in our site and a lot more!"
Ryan Weber, Sr. Marketing Operations Manager - Spireon
"We did a great deal of research and shopped a number of vendors and the options and price that Visitor Queue offered were the best we found. The fact that they integrated directly with google analytics really shortened the onboarding and set up time. Also, the fact that they had an option for a month to month contract was great since we are still testing the functionality of an IP tracking software for our company."
Franck Thomas, Experienced Digital Marketer, Founder & Speaker
"We use Visitor Queue in the context of B2B lead acquisition and nurturing and Visitor Queue is a great tool to identify companies and organizations that either enter or travel down your acquisition funnel: they come to your website! This simple information can then trigger a lead identification or reactivation process, which is facilitated by VQ, as it can feed into your CRM (we use Zoho)."
Don Rua, Digital Marketing Director - Benserson
"Super easy to get started. You'll be set up in minutes. See who is visiting your site immediately. Presents the information in an easy to consume and filter format. No long-term obligation. You will have positive ROI the first week. Without a visitor tracking system, we would have never known key targets were interested in us."
See why thousands of companies use Visitor Queue to identify their website traffic.